In Association with

At TIST, we believe that each child is different and can achieve more than they thought possible if their uniqueness is recognized and they are given the opportunity to explore it. Our admission policy adheres to this core value in spirit and promotes a heterogeneous student community.
CRITERIA
For Admission, the following criteria will be followed.
There will be no interviewing or screening of children or their parents. Only a general interaction.
The whole process will be fair, non-discriminatory, and transparent.
Admission will be based on the information provided at the time of registration and will have to be corroborated with documents attached with the form when submitted.
Admission is granted post verification of documents and payment of the fee.
All applications (meeting age criteria & complete in all respects) are considered for admissions.
The admission process starts mid- Sept and is completed by end of March.
Admissions are given on first cum first serve basis. Mid-term admission is accepted depending on seat availability.
The new session starts in mid-June.
DOCUMENTS
Birth Certificate with Date of Birth (DOB), Child and Parent's Name. (Please ensure that the child's name and DOB and parent's names are the same as provided in the Registration Form).
Child's Aadhaar card / Child's active Passport (Optional)
Residence Proof of either parent
Transfer Certificate applicable for all grades except Kindergarten (Please ensure that the child's name, DOB, and parents' names are the same as provided in the Registration Form).
The report card for the previous grade (showing promotion to the class for which admission is sought) must be submitted before joining the school.
Age Group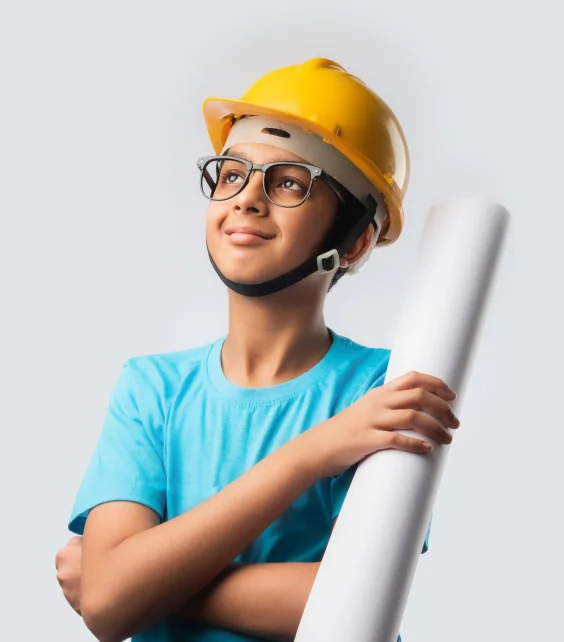 Help them To Reach
New Heights
Give your child the gift of a learning experience that brings out the best in them. A world-class education with global pedagogy awaits them at TIST.
Enroll With TIST