Cambridge International
Cambridge International
Background of CAIE
Cambridge Assessment International Education (CAIE or Cambridge International) is the world's largest provider of international education programmes and qualifications for 5- to 19-year-olds. It started as a division of University of Cambridge in 1858. More than 10,000 schools are part of the Cambridge learning community with about 8 million students. Cambridge is a trusted education partner for governments around the world. In some countries, such as Singapore and Mauritius, Cambridge supports the work of national education authorities in providing national assessments for learners in secondary schools.
After Independence of our country, for almost two decades, the senior Cambridge syllabus and certification was the first choice of India's most admired day and boarding schools. Later, due to multiple factors UCLES (now CAIE) was succeeded by establishment of Council for the Indian School Certificate Examinations (CISCE, est. 1958) as its successor examination board in India.
There are about 400 schools offering Cambridge programmes in India today. Cambridge International is the first education board to come up with a curriculum based on the National Education Policy, 2020. It has introduced early childhood curriculum from Academic Year 2021-22 for children in the age group of 3-6 years.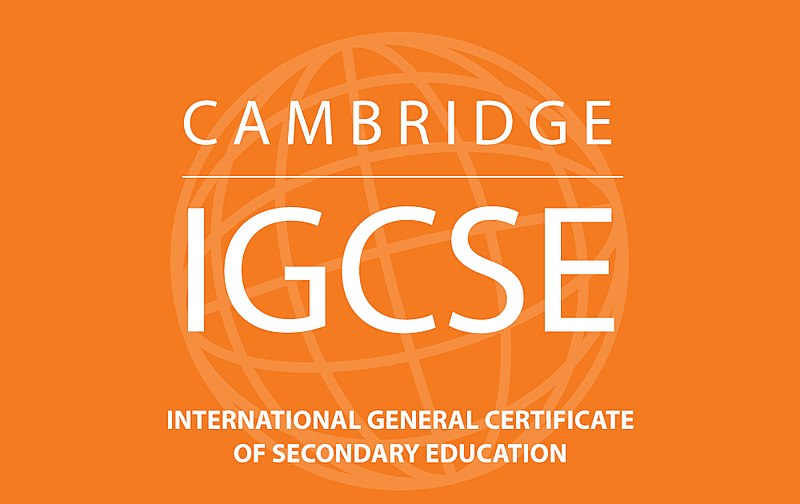 IGCSE
Cambridge International General Certificate of Secondary Education or Cambridge IGCSE (equivalent to Grade 10) is the world's most popular international qualification for 14- to 16-year-olds. It is offered in over 150 countries and in more than 5000 schools around the world. More than 250,000 students worldwide sat for the Cambridge IGCSE and O Level exams in its June 2022 examination series. More than 2200 universities in 90 countries formally recognise Cambridge qualifications, including all UK universities and the US.
Recognition of Cambridge International in India
All the major universities in India and nodal agencies like Medical Council of India, Association of Indian Universities etc. and institutes of national eminence like Indian Institute of Technology, All India Institute of Medical Sciences etc have recognised Cambridge IGCSE and AS & A Levels.
Cambridge's Science and Mathematics course content corresponds to the approved syllabus for all India open entrance exams for Engineering or Medicine undergraduate studies. The children pursing CAIE is eligible to appear for all competitive examinations like JEE, KEAMS, NEET etc.
Cambridge International A Levels, Cambridge IGCSE, and Cambridge O Levels have been given equivalent by the Association of Indian Universities, which awards equivalence to foreign degrees in India. This guarantees that Cambridge students who opt to study in Indian universities have a smooth transition. You may read more about it in: read more
Comparison of Cambridge International and CBSE
| | Cambridge | CBSE |
| --- | --- | --- |
| Full form | Cambridge Assessment International Education | Central Board of Secondary Education |
| Medium of Instruction | English | English and Hindi both |
| Number of schools in India | 400 (Approx) | 24000 (Approx) |
| Number of schools (Global) | 10,000 (Approx) | 230 (Approx) |
| Subject choices offered in Class 12th | 55 subjects | 142 subjects |
| Subject choices offered in Class 10th | 70 subjects | 72 subjects |
| Competitive examinations | Students can attend | Students can attend |
| Focus | Cambridge is more extensive in its approach and gives equal importance to all the fields like Humanities, Sciences, Mathematics, and Languages. They focus on the holistic growth and development of their students. | CBSE is conventional in its approach and it focuses more on the assimilation of knowledge, especially in the fields of Humanities, Commerce, Language, and Sciences. Its curriculum helps students in preparing for medical and engineering entrance exams. It does not give equal importance to all the streams. |
| Global acceptance | Very High | Good |
Frequently Asked questions
Everything you need to know about the services
Yes, it is recognised by CSBE, CICSE and State Education Boards in India as qualification for entry to Class XI or for higher secondary courses. It is also recognised Class X qualification, as one of the prerequisites for admission to undergraduate courses in India.
Firstly, it is an international examination with worldwide recognition and credibility;
Secondly, it encourages – indeed, demands – the questioning and discovery method of learning, rather than relying on rote learning;
Lastly, the coursework and practicals provide strong skills development and application orientation.
Yes, as all IGCSE authorized schools across the world follow a common curriculum. IGCSE students, like IB students, enjoy enormous mobility and transferability.
Yes, The Cambridge students are eligible for appearing in all competitive examinations in India.