Nov 08 , 2023
International School of Thrissur Earns Top Spot in Education World India School Rankings 2023–24
Proudly ranked the top international day school in Kerala and 9th in India for Design Thinking Leadership by Education World India School Rankings 2023-24.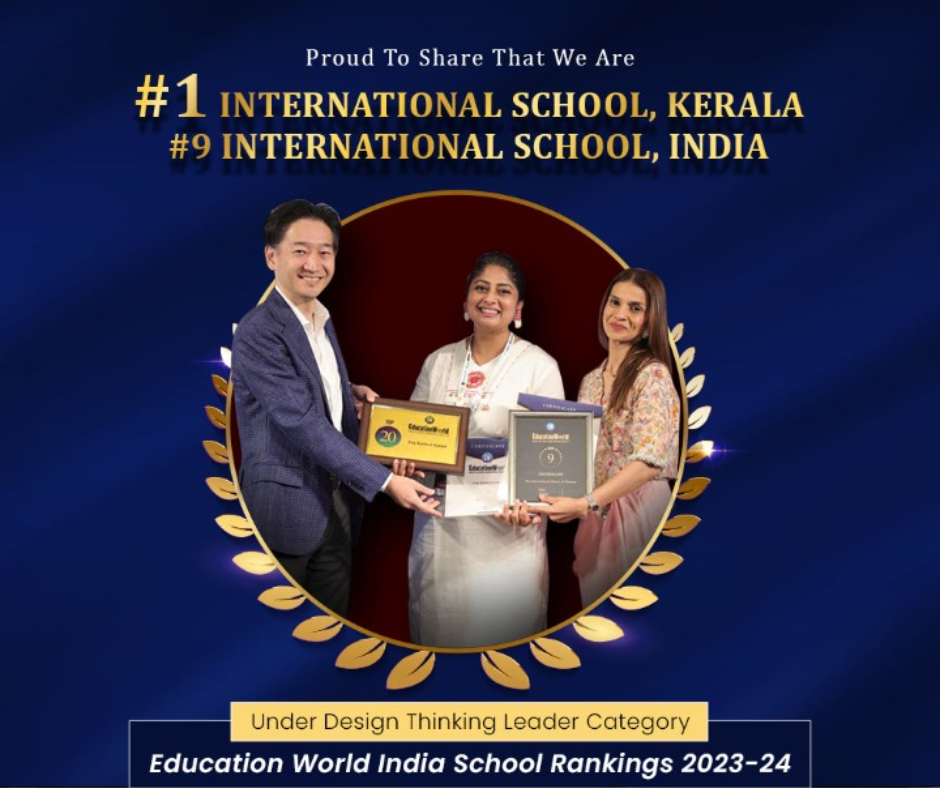 The International School of Thrissur (TIST) has emerged as the top international school in Kerala and ranked ninth in India in the coveted Design Thinking Leader Category according to the recently released Education World India School Rankings 2023–24.
The Education World India School Rankings is the largest school rating and ranking survey in the world established to rate and rank the best schools in India. Every year, Education World invites nominations to acknowledge and facilitate the best Indian schools. The organization assesses these schools based on various parameters including excellence in learning assessment, best technology integration, design thinking, extraordinary leadership, campus architecture and design, social impact, etc. A grand jury, composed of distinguished educationists, examines information from applicant schools and employs their domain expertise to select the finest schools.
Schools ranked under the design thinking leader category demonstrate an extraordinary capability to dissociate from rote learning and embrace pedagogies that foster creative thinking in students, collaboration, and problem-solving skills.
Being recognized as the best school in Kerala and ninth in India in this category sets TIST apart from its peers in terms of nurturing excellence in other areas besides academics. TIST takes immense pride in the recognition and always remains committed to setting new standards in education to shape the leaders of tomorrow. The International School of Thrissur aims to continue as a symbol of educational excellence and innovation in Kerala and India.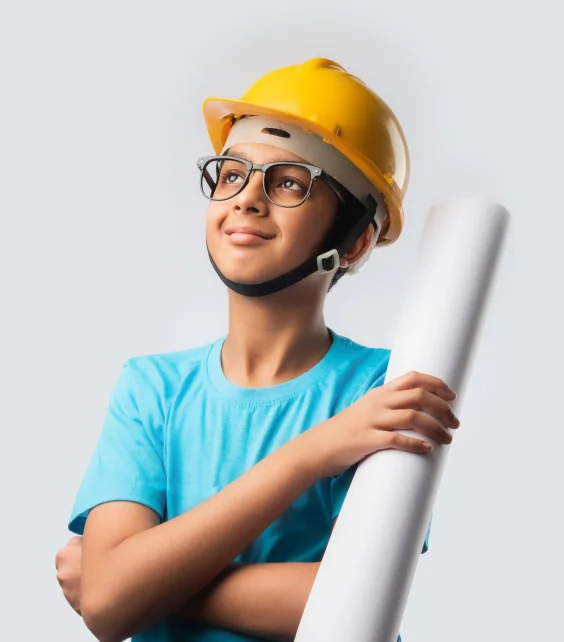 Help them To Reach
New Heights
Give your child the gift of a learning experience that brings out the best in them. A world-class education with global pedagogy awaits them at TIST.
Enroll With TIST