Feb 16 , 2023
What are the different parenting styles, and how to rightfully balance them?
Parenting styles are not a newly derived concept. It has a very important role in the character development of a child and how they reflect themselves in society.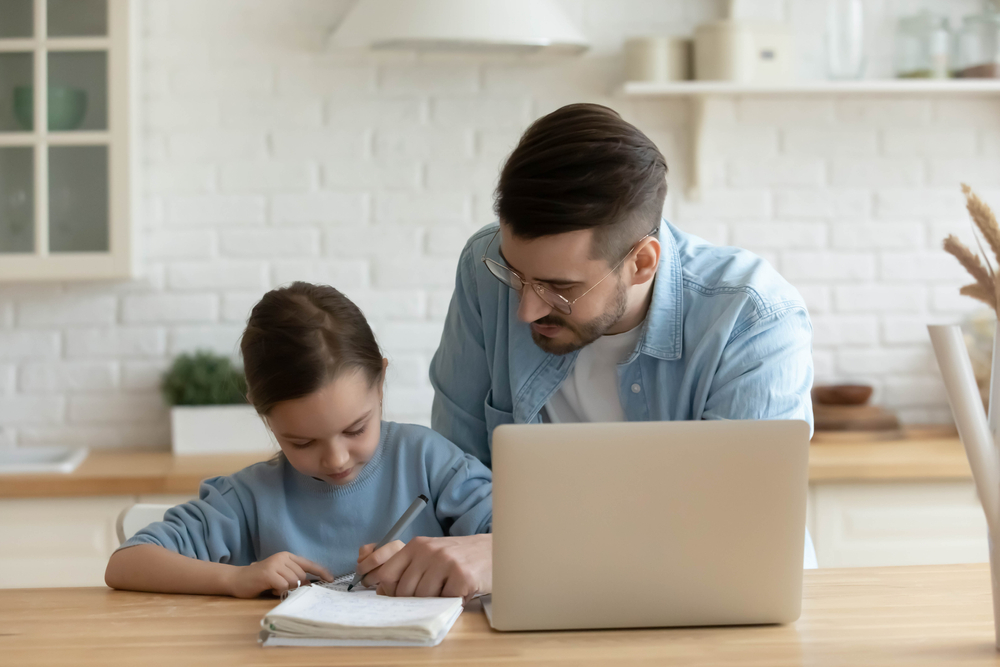 Parenting styles are not a newly derived concept. It has a very important role in the character development of a child and how they reflect themselves in society. The physical well-being and general self-esteem of a child can be significantly influenced by parenting style. The methods you use to discipline your child must be carefully considered. Researchers have identified approximately four distinct parenting styles over the years. They are:
Authoritarian
Authoritative
Permissive
Uninvolved
Parenting style basically defines how you interact with your child and, in the course of those interactions, how you instill love, warmth, authority, rules, and discipline in them. The common mistake that is seen is that parents confuse themselves and their children by using too many different parenting styles at once. There is also the possibility that one parent follows and another follows, or that two completely different parents follow and end up clashing.
Each parenting style has a unique approach to teaching children discipline and ideologies. New-age parents take these inputs seriously and want to evaluate themselves to ensure that they are providing the best for their children. According to numerous valid studies, authoritative parenting is always the preferred method.
Also Read: How to Maintain a Positive Mindset in the Classroom?
In this blog, we try to help you understand the different parenting styles and why authoritative parenting has the upper hand.
Authoritarian Parenting
There are some common facets to this particular parenting style that can be identified by how you behave with your children. Let's say you force children to abide by your rules or you feel that children should not be heard, and you give the least importance to your child's concerns. If you nodded in agreement with everything said, you are using an authoritarian parenting approach with your kids.
One of the major characteristics of authoritarian parenting is obedience. In most cases, the parents don't explain why certain behaviors are acceptable or why certain rules are followed at home. The child's opinions and inquiries are given the least amount of importance. This parenting style focuses on giving the child punishments instead of disciplining them. Making them sorry for the mistakes they have made will have consequences in the long run. They tend to become more aggressive and start considering their parents as their enemies. This parenting style also contributes to the growth of good liars.
Authoritative Parenting
The authoritative parenting method is something that all parents can use. In this method, there are rules and discipline, but along with implementing them, a good amount of preference is given to the child and their opinions. This will help maintain a very positive relationship and supportive environment at home. Along with validating the emotions of kids, there is a defined line that shows that parents have the final say.
In this scenario, parents take extreme care to understand the needs of their children and focus on providing something that aligns with those needs. These parents also instill a good praise and reward system that makes the child more accountable for his or her actions and always tries to put his or her best foot forward. These kids will be the best assets in the long run, and they will be more likely to make good decisions.
Permissive Parenting
Permissive parenting is a type of parenting where the parents do not set any boundaries and have no defined consequences at home. They are extremely flexible and lenient and don't care whether the kids follow the rules or not. These parents only evolve when their child is involved in a serious issue or problem. Permissive parents are more like good friends than strict parents. While this sounds good, it may not be well received because they make no effort to point out inappropriate behavior. Consequences are there, but they are not enforced proactively. Such practices will eventually lead to emotional problems in kids, and they might also encounter many health problems like obesity, as nobody is there to limit or control them.
Uninvolved Parenting
As the name implies, there is no parental involvement in this type of parenting. They seldom know what their children are up to. There are no rules at home; kids do not have an adult who is in charge. The children grow without any parental guidance or nurturing. They start growing on their own and have no idea what is right and wrong. These parents usually do not do it on purpose, but the main reasons for such parenting are that the parents are mentally ill, addicted to drugs, or even too young to be parents. Children brought up in such households perform poorly at school and might have low levels of happiness at all times.
Among all of these, authoritative parenting is regarded as the best style of parenting.
This parenting system will help raise a very confident crowd that has the ability to function better in society, perform better academically, and have adept problem-solving skills.
Also Read: Importance of STEAM Education in High School
Authoritative parenting lets children make mistakes and helps them figure out what they have done wrong and either find a solution by themselves or seek parental guidance to solve the problem. Instilling resilience in them also makes them more capable of enduring setbacks and challenging circumstances. Authoritative parenting does come with consequences like timeouts, but constantly inflicting them with punishments like in authoritarian parenting will not be well received by the child and will result in more bad than good.
Parenting is an art, and while research states that authoritative parenting is the best way to go, it is not a foolproof method and might not guarantee success at all times. It is essential to make sure that you bring your child into an emotionally validated environment where everyone's emotional needs have relevant importance. When it comes to boundaries and punishments, they should not be the only focus.
Make an effort to be good human being into whom they can grow.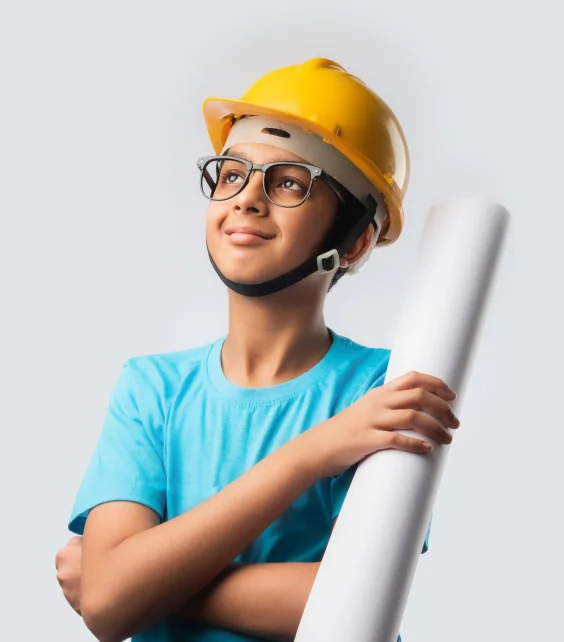 Help them To Reach
New Heights
Give your child the gift of a learning experience that brings out the best in them. A world-class education with global pedagogy awaits them at TIST.
Enroll With TIST