May 17 , 2023
Why Should Every School Have Tech-Enabled Classrooms & Well Equipped Lab Facilities?
The future of the world is going to be technology-driven and influenced by practical understanding, and hence the education that is being devised now should be able to meet these future requirements. And to make sure of that, one needs to imbibe in tech-enabled classrooms and lab facilities that will help them analyse and understand the practical side of the concepts that they learn on a daily basis.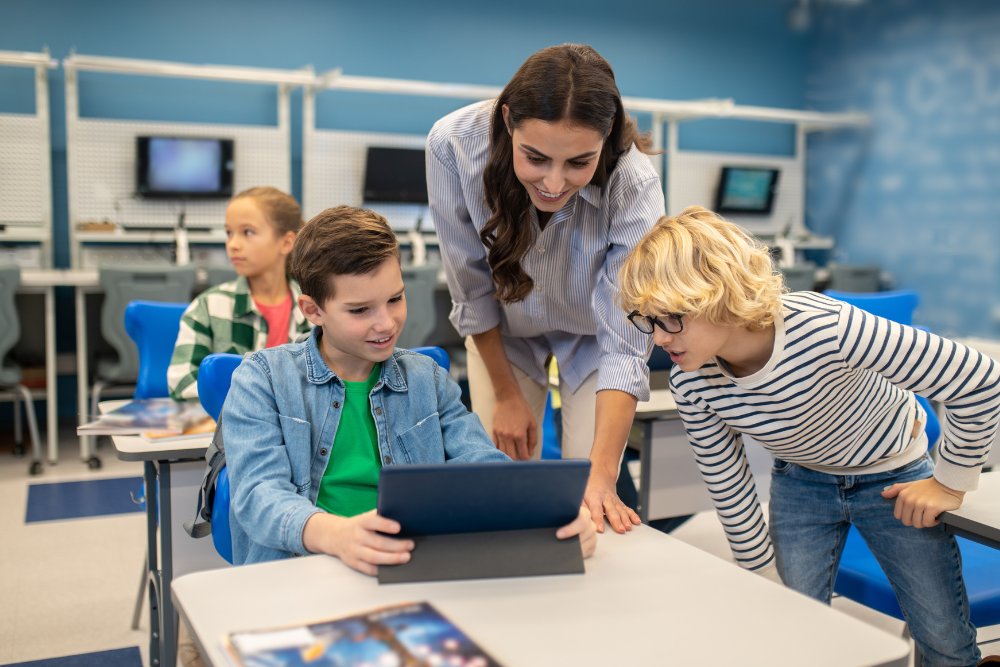 Such an innovative environment can help in the overall development of students in multiple facets. These help students enhance their collaboration and communication skills and develop the needed skills. In this blog, we are going to explore the many benefits that tech-enabled classrooms and lab facilities can bring to the table.
1. Enhancing Student Engagement
Tech-induced classrooms and lab facilities can help make the learning experience more interactive. The engagement that these techniques bring into the classroom can help make learning more flexible and adaptable. The tech-enabled classrooms will mainly have educational apps and subscriptions, interactive presentations, and other online resources that can pique the interests of the students. Virtual simulations can help children expand their knowledge base and get more involved in their day-to-day understanding. It can help improve analytical and problem-solving skills.
When the school chooses a student engagement system, they will definitely choose options that can be tailor-made to each student's requirements and help them easily adapt to the learning process. When an exclusive learning process is developed, students will become more invested in their learning and become unique self-learners.
2. Developing Skills for the Future
With the pace at which the world is changing and becoming more technologically dependent, it is necessary to enhance the education system to cater to the generation of today and comply with the same ideology. Students need to equip themselves with a fairly in-depth idea of technology, such as in-hand knowledge of digital tools, software, and such, to make them part of the workforce that is built for the future.
TIST tries to bring in more group activities that require students to use technology-induced tools. When students come in together, they use technology that helps them analyze critical aspects of the project or assignment, share different ideas and perspectives, find different ways to use technology to bring a unique outlook to the project, and so on. When students are given the opportunity to research through online resources, it gives them the chance to explore many vast concepts and can eventually help them become more trained and knowledgeable in dealing with problems and solving them. Equipped lab facilities can help put theoretical understanding into practical use and figure out how to use that to expand the level of interest among students and help them develop even better strategies using this knowledge.
Also Read: https://tist.school/blog/advantages-of-technology-integration-in-schools
3. More Time In Hand
When a technically embedded classroom and lab facility is fully full-fledged, it can actually help teachers and students save a lot of time in the classroom with the hour-long lectures. By inducing the students to learn through interactive sessions, teachers are able to ensure that the student's attention level is far better than in normal theoretical classes. Lab facilities can help nurture enthusiasm and investigate curiosity in their minds, helping them understand the concepts much better as they are practically experiencing what they have learned through textbooks.
4. Advanced Knowledge
The information that textbooks provide will be strictly limited to what syllabuses cover, which definitely restricts the learning ability of students. When the classrooms are tech-enabled and there are perfectly set lab facilities, it helps the students learn much beyond the textbooks. Online resources are a treasure trove of information, which gives them the ability to delve much deeper into the subject and gain insights that can help them in future applications and can also help increase their affinity towards the subject.
5. To Be Prepared For Challenges
The different challenges that the future holds for the upcoming generation are unpredictable, but equipping them with technological expertise will still be the best way to deal with the uncertainty. Good technological and lab facilities will indeed help children to know and understand their expectations for the future, and they themselves will be able to see the future with all the mastery they have acquired in the past. The knowledge that students will gain that will help them to create a foothold in the future will range from artificial intelligence, robotics, data science, the creation of new substances, inventing medicines, and so on. Exposure at an early age and having hands-on experience will indeed help them be prepared for the challenges of the future.
Also Read: https://tist.school/blog/key-benefits-of-digital-library-in-schools
6. Diverse Career Opportunities
The ultimate goal of education is to find opportunities for higher education and then finally lead them to land a job that follows their educational certifications. High-paying jobs in the present and future will require the candidates to have innate technological skills and practical knowledge of the concepts, which will help them gain better perspectives and greater outputs while performing.
The International School of Thrissur's embedded tech-enabled classrooms and laboratory facilities are essential to building the future of a nation. The quality of the student population that is growing can be determined by these facilities. Therefore, enrolling your children in schools with such facilities can give them a much brighter future.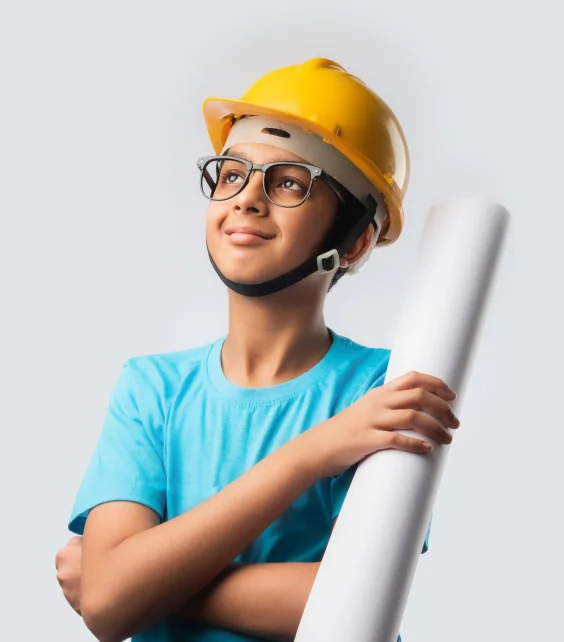 Help them To Reach
New Heights
Give your child the gift of a learning experience that brings out the best in them. A world-class education with global pedagogy awaits them at TIST.
Enroll With TIST