Sep 02 , 2022
Importance of STEAM Education in High School
The child's education is a confusing arena for most parents. The stream they choose will decide how their future is going to be.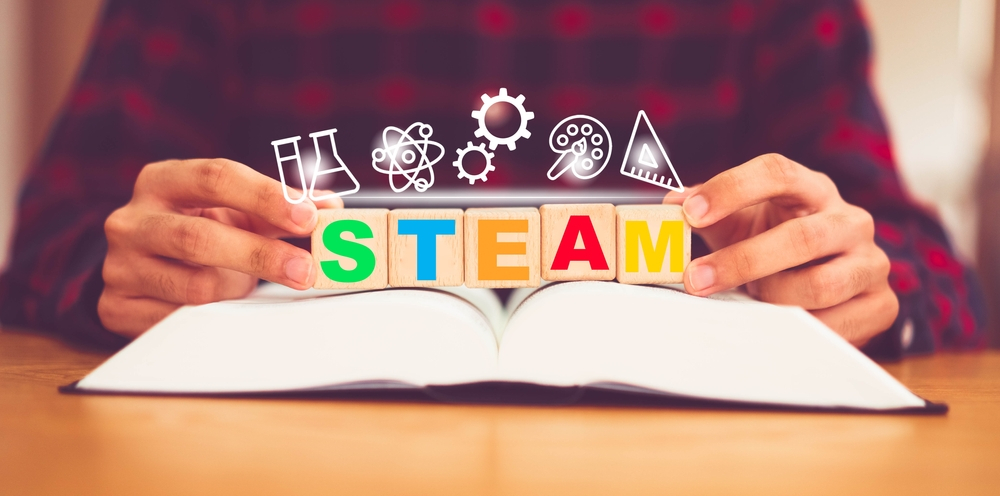 The child's education is a confusing arena for most parents. The stream they choose will decide how their future is going to be. More often than not, parents force their child to select a specific stream against the kid's choice. It will have a negative effect on them and they might underperform during the course.
Introducing Science, Technology, Engineering, Arts, and Mathematics or STEAM into the high school curriculum is the new educational approach. Familiarizing the students with the technical concepts and developments would infuse a positive attitude in them towards the sectors. Nonetheless, the idea of including STEAM is not receiving the popularity it must get.
Here we are looking at the importance of STEAM education in high school. It is essentially a notch above traditional education practices in every respect. The points discussed here would offer better insight into the advantages offered by STEAM subjects.
Origin of STEAM Education
The innovative STEAM concept was formed by integrating "Art" to the already existing STEM education system. A well-derived process, this technique focuses on an interconnected approach instead of keeping each subject confined to its concepts and theories. A flexible pedagogical method, offering an adaptive environment, the education system infuses a comprehensive development process. An increasingly popular stream, STEAM is gaining widespread popularity.
STEAM is believed to be formulated by Georgette Yakman, a researcher in the educational field. She identified the efficacy of incorporating the Art subjects into the research, technical and development field of education, i.e. Science, Technology, Engineering, and Math (STEM). Although the nuances of STEAM have always been around, it was with her efforts the stream started gaining acceptance.
Why is STEAM Education Important in High School?
Let's look into the factors that make STEAM education important in high schools.
1. Instill the Trait of Critical Thinking in the Students
Enhancing critical thinking would aid in brain development, initiating multiple perspectives about the concepts, and generating new thoughts. Traditional education practices provide only a limited possibility of critical thinking. As the spaces, it covers are confined to a specific area. The students would be involved in problem-solving, identifying novel methods to reach a conclusion, and examining diverse possibilities of theories.
2. Inculcating Team Spirit in Children
Team-building activities are a common practice in the corporate world. It is a popular method for inducing interpersonal relations, generating camaraderie, and creating mutual understanding. The same result is received through STEAM education as well. Children are taught in their earlier stages of life itself that working together towards a goal can fetch better results. They would understand how to remain a worthy team member and gain the best in their life. Activities during STEAM education involve functioning together, through discussions, analysis, and assessment.
3. Communication Skills for a Better Resolution of Issues
Communicating effectively is an art. Only a few get this as an inborn skill. Communication skills can be instilled in children through proper training, guidance, and practice. STEAM education effectively encourages children to learn soft skills including communication. Discussions, interactions during projects, independent studies, debates on different topics, etc. just integrate the proper communication capability in the students. They would be able to convey their ideas and thoughts unambiguously with the skill they acquire automatically.
4. Prepare them for a Competitive World
The competition has turned global since the beginning of the new millennium. The students must be equipped enough to perform well, compared to the international candidates, to secure admissions to elite educational institutions, positions at top organizations, and highly paid jobs. By introducing them to STEAM subjects from their early days of high school, the children become a part of the flow. The talent and knowledge they earn through the exclusive learning practices make them better performers, and able to deliver the best completion in the global arena.
5. Offers a Space for Creative Talent and Encourages That
Creative skills cannot be taught, unlike communication skills or a competitive attitude. STEAM education practices provide a space for recognizing their inborn talent. The students have multiple opportunities for putting their creativity into practice. The optimistic environment, which is different from a traditional educational atmosphere, will render possibilities for exploration. The students can make use of the opportunities to identify how good they are at a specific field. This would encourage them to dream big and accomplish great things in life.
Also Read: How Can You Promote Language Development in Children?
Role of Schools in Inducing Optimistic Perspectives in Children
Parents and teachers are the two main pillars behind a child's achievements. School is the second home for a student. Teaching just educational subjects is not the only purpose of schools. It has a key role in developing the kid into a responsible citizen, a positive person, and an achiever in life.
Choosing the right school for your son or daughter is of paramount importance. The teachers must be efficient enough to guide the child through advanced pedagogical methodologies as well as constant interaction. The time has gone when teachers just taught educational subjects and cared for nothing else.
Nowadays, teachers are expected to mould the child's future through interactive teaching and guidance. They should induce positive traits in the students. After all, aptitude and attitude are what play vital roles in all accomplishments. In conclusion, the selection of the right school is as important as STEAM education in high school.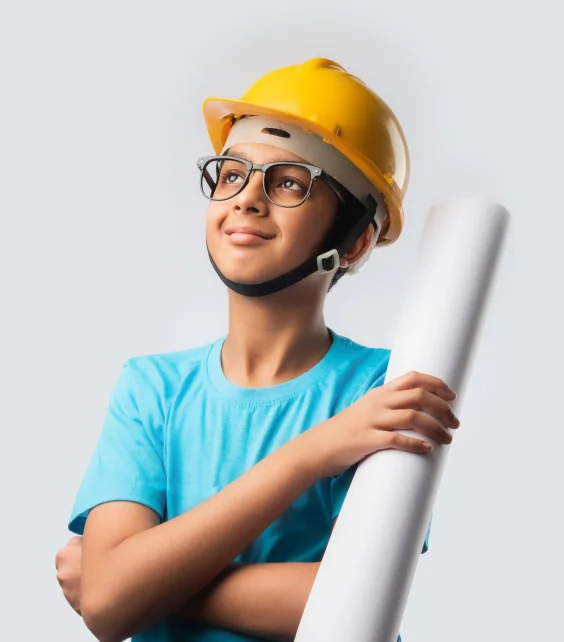 Help them To Reach
New Heights
Give your child the gift of a learning experience that brings out the best in them. A world-class education with global pedagogy awaits them at TIST.
Enroll With TIST