Sep 25 , 2023
How To Build Self-Esteem In Children
Fostering healthy self-esteem in children is essential for their well-being. Key steps include showing affection, encouraging responsibility, and embracing imperfection. Building self-esteem sets the stage for a child's future success and resilience.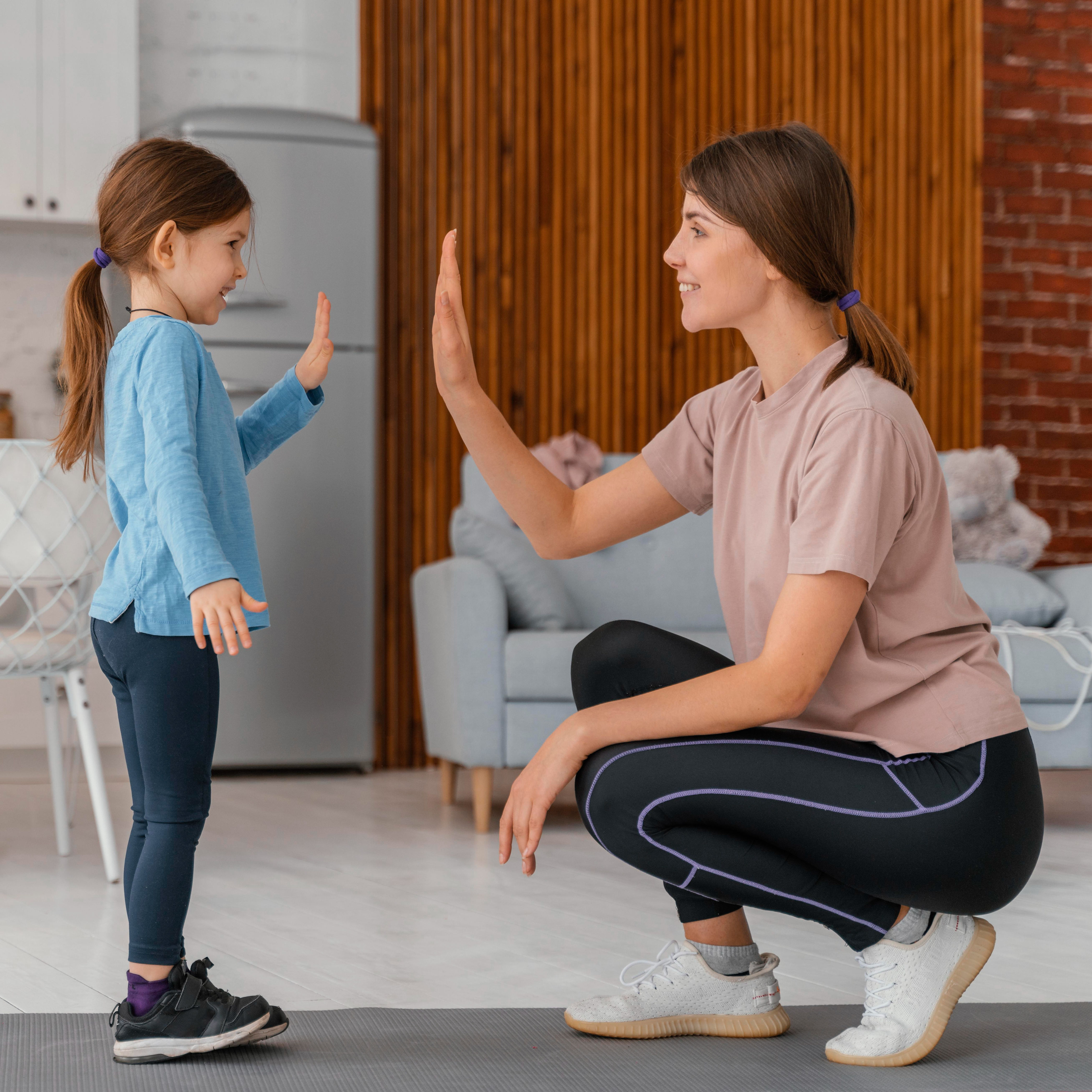 Promoting healthy self-esteem is an essential component of nurturing a child's overall development. The emotional, social, and cognitive health of a child has a big impact on how they deal with obstacles in life, peer pressure, and failures. As a protective factor for their mental health, having high self-esteem encourages self-assurance, improves interpersonal interactions, and builds resilience in the face of stress and adversity.
Why Self-Esteem Matters?
Self-esteem is important because it increases self-assurance, encourages doing one's best, and aids children in handling errors, which leads to better performance at school, at home, and among friends. Low self-esteem, on the other hand, prevents children from reaching their full potential by making them reluctant to participate in activities, accepting bullying, finding it difficult to stand up for themselves, and possibly giving up quickly when faced with difficulties.
Consider Doing These Simple Yet Effective Steps Each Day to Raise Your Child's Self-esteem:
Recognize Healthy Self-Esteem: Self-esteem includes a child's perception of their own value and self-assurance in their talents. It is affected by the love, assistance, and support kids get from significant adults in their lives, such as parents and teachers.
Stress Balance: Encourage your child to maintain a healthy balance when it comes to their sense of self. Believing that one is the centre of the universe or that one's needs come before those of others is not a sign of healthy self-esteem. Instead, it involves encouraging self-confidence coupled with virtues like empathy, kindness, politeness, generosity, and thankfulness.
Also Read: Strategies to Motivate Your Child to Learn
Shower Them With Love: Show them your affection on a regular basis to give them a strong sense of security and belonging and to establish the groundwork for enduring relationships in the future. Hugs, cuddles before bed, and regular displays of love are effective shows of affection.
Enjoy Playtime Together: Engage in playful activities with your child to demonstrate your enjoyment of their company. Play increases self-assurance, improves social abilities, and lowers the risk of anxiety and sadness.
Encourage Responsibilities and Chores: Assign tasks that are appropriate for the child's age to give them a sense of direction and success. Recognize their efforts and highlight their accomplishments while placing an emphasis on ongoing improvement. In unpredictable times, chores provide people with a sense of control, which boosts resilience and confidence.
Encourage Independence: Children's independence grows quickly during their elementary school years. Many start spending time alone at home, walking to school alone, and helping out with younger siblings once they start middle school.
Encourage your kids to become more independent to boost their development. Give them the freedom to manage independent responsibilities like resolving issues with teachers, planning assignments, and getting their sports equipment ready. Avoid overbearing "helicopter parenting," which can undermine children's ability to be independent and self-sufficient and harm their self-esteem.
Avoid hurtful Comments: When your child misbehaves or frustrates you, keep in mind that their behavior is separate from who they are as a person. It's normal to feel irritated or angry, but try to avoid calling them names or putting them down.
Polite Communication: Have conversations that are polite with your child while remaining calm. Keep your emotions in check and refrain from screaming. Use friendly language and reasonable, natural consequences as disciplinary methods.
Embrace Imperfection: Show your youngster that being human means making mistakes and having flaws. Encourage them to view failures as opportunities for learning and development.
Practice Patience: Be understanding when your child makes mistakes. If they suffer difficulties at school or display behavioral problems, turn these circumstances into beneficial learning opportunities. This strategy increases their self-assurance and shows them that mistakes can lead to constructive improvement.
Manage Technology Usage: In today's digital age, both parents and students are consistently connected to their devices, including mobile phones, tablets, and laptops. Communication, academic work, professional tasks, and leisure are all made easier by these tools, which became especially important during the pandemic. While there are many advantages to this connectivity, there are drawbacks as well. Excessive time spent online has the potential to harm family ties, communication, and physical activity.
Celebrate Their Creations: Encourage your child to showcase their artistic talents throughout the house. Engage children in talks about their work, whether they've created artwork, written a narrative, or finished a project for school. Ask them what they hope to achieve in terms of feelings or ideas, as well as what they value most in their creations.
Also Read: Importance of Developing Self-regulation Skills for Students
Let your child take healthy risks: Allowing your child the freedom to make decisions and assume responsibilities will encourage them to take healthy risks. Children need to be given the freedom to take risks and learn from their choices if they are to develop confidence.
Allow them to help out around the house: It's essential to give kids the chance to demonstrate their talents and recognize the importance of their contributions if you want to foster their self-esteem. This can begin at an early age by having them help out around the house with chores like cooking, setting the table, and making the beds.
Conclusion
One of the most beneficial things you can do as a parent is to devote time to boosting your child's self-esteem. While it might occasionally take a little more time and effort, you'll be laying the groundwork for your kids' future success and a strong sense of self.
But keep in mind that you shouldn't demand perfection from yourself any more than you would from your children. It's acceptable to not always know the right response, and making mistakes now and again is a normal part of being a parent. Even if you occasionally make mistakes, as long as you continually work to spread love and happiness, you'll be fostering their confidence. This is especially important to remember if you're a parent at The International School of Thrissur, where the standards are high and the students are expected to excel. But remember, even the best students make mistakes. It's what they do with those mistakes that matters most.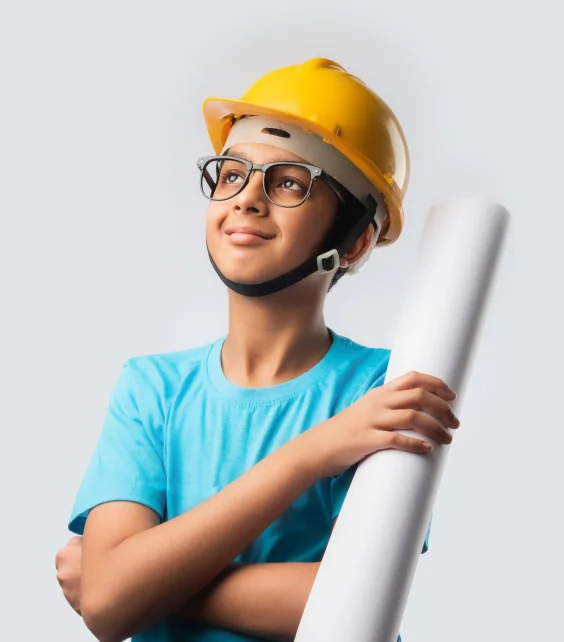 Help them To Reach
New Heights
Give your child the gift of a learning experience that brings out the best in them. A world-class education with global pedagogy awaits them at TIST.
Enroll With TIST