Aug 25 , 2023
How Game-Based Learning Benefits Children
Game-based learning enriches education by merging fun with skills development. The International School in Thrissur (TIST) excels in this approach. Tips: Choose the right games, and start gradually. It enhances critical thinking, social skills, and holistic growth.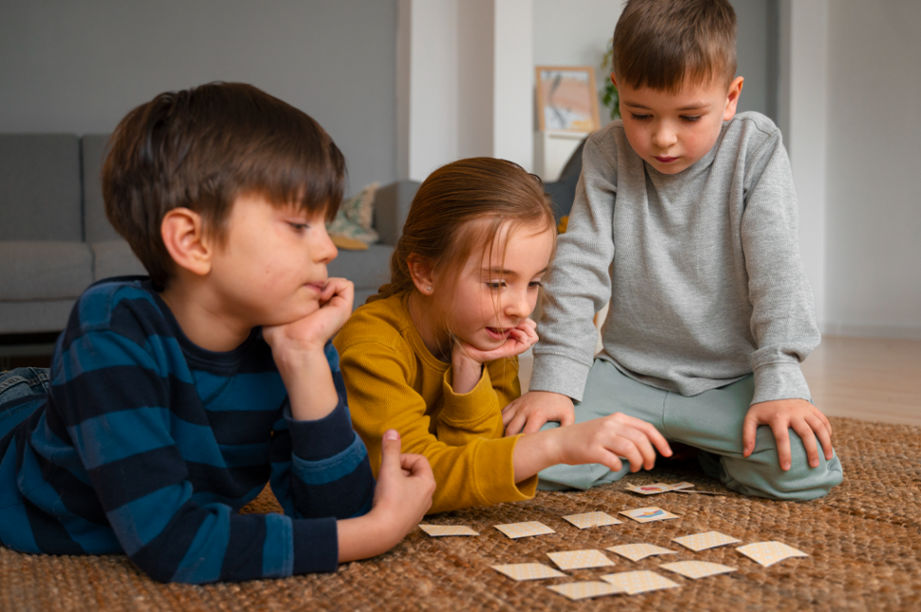 Many parents have expressed concern about the place of gaming in education because they may be concerned about how it can affect their children's growth. However, multiple studies have emphasized how beneficial video games are for schooling. The next time you think about letting your kid play video games welcome the chance for them to learn important lessons while having fun.
Learning Through Games: A Playful Approach to Education
Game-based learning is a cutting-edge teaching approach that uses the power of games to speed up kids' information acquisition. By seamlessly integrating the joy of playing games with the process of learning, this approach engages children both individually and collaboratively, both through online platforms and tangible objects. Young learners are drawn to it because of its fun and competitive nature, which also improves their educational results.
When used in preschool environments, game-based learning might take the form of teachers dividing the kids into different teams so they can compete while following specified rules. A teacher might, for instance, divide the class into two groups and give them the task of identifying numbers from one to ten. A point is awarded for each correctly identified number, and the team with the most points wins the friendly competition.
Differentiating Game-Based Learning from Gamification
It's important to understand the difference between game-based learning and gamification because these phrases are occasionally used together, which can be confusing. Genuine competition is an aspect of game-based learning in which students actively participate in games that are essentially instructional. On the other side, gamification entails incorporating game design principles into regular educational environments to increase participation. While not necessarily competitive, gamification gives kids the chance to get rewards. For instance, a child might receive a badge as a reward for accomplishing particular objectives, like identifying specific colours, shapes, or numbers.
The terms "gamification" and "game-based learning" are common today and frequently used in educational settings.
Gamification: This involves applying game principles to non-gaming contexts to engage users and solve problems. While commonly used in marketing, it's gaining traction in learning environments.
Also Read: Play-Based Education To Shape Your Kid's Thinking And Social Conduct
Interesting Benefits of Game-Based Learning
Early childhood programmes that use game-based learning offer a dynamic blending of play-based activities and directed instruction, aligning with traditional teaching approaches. In these programmes, play can take the form of unstructured free play or guided play, in which teachers actively engage with pupils to support purposeful teaching. Both types of play have a significant positive impact on young learners. The International School in Thrissur (TIST) has embraced the innovative approach of game-based learning, seamlessly integrating it into its curriculum to empower students with enhanced problem-solving skills and global perspectives, exemplifying how institutions can excel in this educational role. For maximum benefit, a game-based learning strategy should combine both unrestricted and supervised play.
Exploring and Control Training: Play supports a child's natural curiosity, encouraging them to explore and learn about new things. Children are given the ability to exercise control over their environment through this interaction, which ultimately improves their ability to concentrate and focus. Play also encourages engagement in complex cognitive processes that are important for contemporary learners, such as critical thinking, creative problem-solving, information application, analysis, and evaluation.
Positive Attitude Towards Learning: Children who play actively develop characteristics like creativity, curiosity, passion, and tenacity, as well as a favourable attitude towards learning. In contrast, the complex learning processes and skills developed through play cannot be duplicated by rote memorization-based learning.
Utilising Their Natural Curiosity: Teachers make use of kids' natural curiosity and desire to learn new things. This method allows kids to have engaging learning experiences while developing important academic skills.
Improvement of literacy: Recent research confirms the beneficial effects of play-based literacy programmes. In comparison to traditional classrooms, play-based environments were found to significantly increase children's vocabulary and storytelling skills.
Enhanced Learning: Greater engagement leads to better application and retention of material. Games encourage critical thinking and problem-solving, two abilities that are useful in many facets of life.
Enjoyment: Playing games naturally makes people happy, which makes learning fun. Positive attitudes towards education are more common in joyful learners, which promotes achievement in both school and life.
Socialization: Games help kids socialise with one another and develop important abilities, including cooperation, teamwork, and communication. This promotes comfort and involvement in educational situations.
Introducing Game-Based Learning: Practical Tips
Here are some practical tips to enhance engagement & learning outcomes in education:
Select the Right Games: Choose games that are appropriate for your child's age and level of ability. Make sure the game you choose complements the abilities you want to develop.
Start Gradually: If your child is unfamiliar with gaming, ease them into it by introducing it gradually. Start with brief periods and lengthen playtime progressively.
Participate: Take an active role in your child's gaming to show interest and encouragement. Your participation need not be at an expert level; your interest is motivating in and of itself.
Positive encouragement: Encourage your youngster by applauding their efforts and refraining from harsh criticism. To create a conducive environment for learning, keep fun front and centre.
Foundational Academic Success: Programmes that emphasise play build a strong basis for future academic success. They encourage socially savvy students who can think critically and come up with answers to problems.
You might also like to read Team Building Games To Improve Critical Thinking Of Students
Even though teacher-led instruction has advantages, research suggests that early childhood education must include game-based and interactive learning activities. In play-based programmes, play serves as both a reward and a cornerstone for learning. These workshops encourage active participation and skills for lifetime learning by giving kids more freedom to choose what and how they learn.
The International School in Thrissur (TIST) has harnessed the potential of game-based learning, skillfully weaving it into its curriculum to foster holistic development and critical thinking among students. With state-of-the-art facilities and a commitment to innovative education, TIST has taken an active role in shaping modern education by embracing game-based learning as a cornerstone of its progressive approach.
Your child's educational experience will be enhanced by including game-based learning, which also fosters social interaction, critical thinking, and skill development. You can improve your child's educational experience and promote their overall development by utilizing the power of gaming.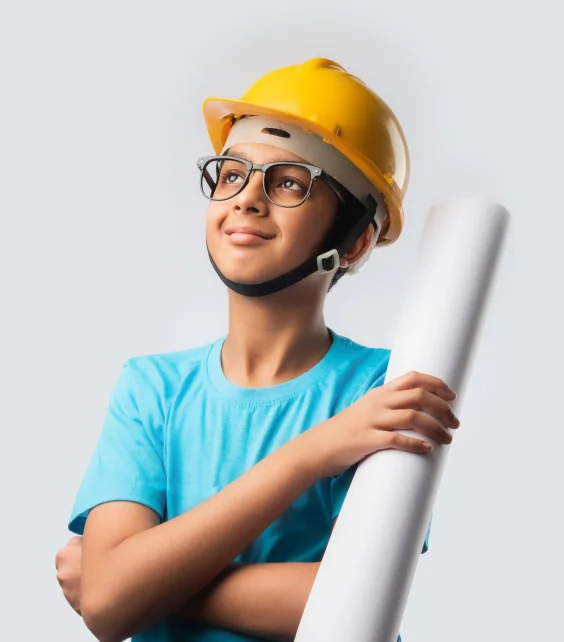 Help them To Reach
New Heights
Give your child the gift of a learning experience that brings out the best in them. A world-class education with global pedagogy awaits them at TIST.
Enroll With TIST