Jul 26 , 2023
What is Helicopter Parenting?
Every parent wants the best for their children, so it makes sense to take every opportunity to make your life easier. But some parents go even further in providing care, calling it "helicopter parenting."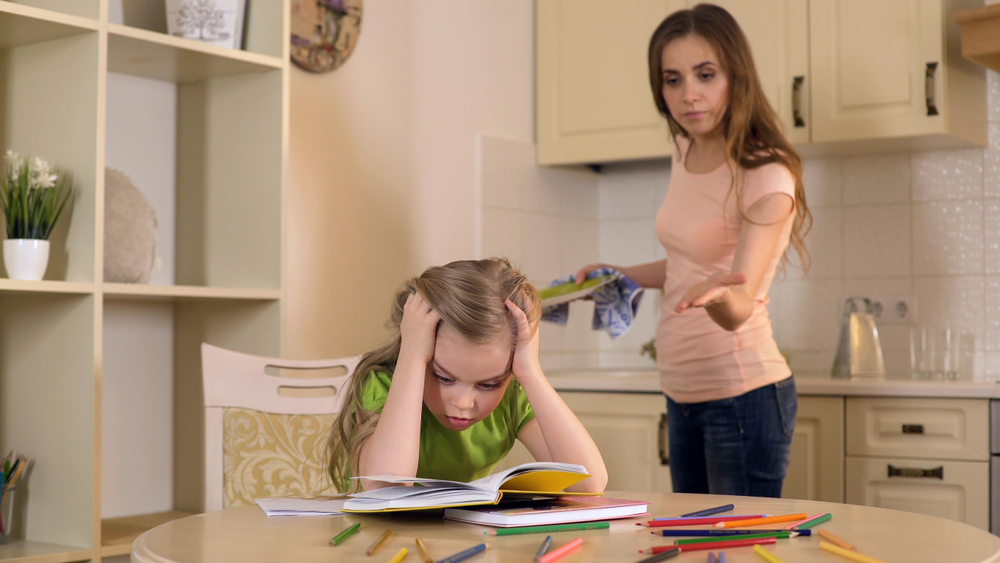 At The International School of Thrissur, educators and staff aim to strike a balance between nurturing a supportive environment and encouraging students' independence, discouraging the negative effects associated with helicopter parenting. Helicopter parenting takes many forms, such as closely monitoring a teenager's homework or closely supervising a young child's bike rides. Contrary to popular belief, this parenting style can start early and continue throughout adulthood. It doesn't just influence teenagers and college students. Let's look at how helicopter parenting seems at various ages.
Toddler:
Overprotection by trying to prevent every small fall or taking away dangers that are reasonable for the child's age.
Never let the youngster play alone, and watch over them at all times.
Instead of letting the child grow at their own rate, frequently ask the preschool teacher for progress updates.
Discouraging developmentally appropriate independence and relying on constant intervention from parents.
Primary Schooling:
Arguing with administrators that a particular teacher should be hired because you think they will be the best fit for the student
Choose the child's peers rather than letting them make their own social relationships.
Enrolling the child in activities without taking their interests and suggestions into account
Performing the schoolwork and projects on their behalf impedes their children's personal development and problem-solving abilities.
Teenage Years And Beyond:
Restricting the child's autonomy by placing limitations on age-appropriate options and decisions.
Excessive involvement in their schoolwork and extracurricular activities as a means of protecting themselves from failure or disappointment.
Instead of empowering the child to accept responsibility, parents interfere by contacting the student's college lecturer about poor marks.
Getting involved in arguments between friends, coworkers, or employers hinders the child from developing independence and essential conflict-resolution skills.
What Benefits Do Helicopter Parents Provide?
It's hard to say whether helicopter parenting is beneficial.
It may be useful in some way, usually for the parents. According to research, parents who play a significant role in their children's lives tend to report feeling happier and more satisfied.
However, the benefits of helicopter training may not always be beneficial to children.
While some parents turn their children on for help, other research suggests that this behavior can be detrimental to a child's development, especially in academic settings and during adolescence.
Also Read: A Practical Guide to Effective Parenting
What Consequences Does Helicopter Parenting Have?
Helicopter training can have detrimental impacts on children, such as low self-esteem and confidence, even though some parents may believe it is beneficial.
As kids get older, their inability to handle problems and make their own decisions might cause them to doubt themselves and their abilities. This leads to anxiety and distress, as well as a persistent feeling of inadequacy.
Furthermore, because their demands are regularly met, children raised with entitlement issues are more likely to believe they deserve special favors. When confronted with the realities of the world, it might induce a profound awakening.
Some children may react rudely or violently when they believe their parents have too much control over their lives. Furthermore, a lack of exposure to failure or disappointment during formative years might result in a lack of conflict resolution skills and insufficient ways to cope.
In general, helicopter parenting can be damaging to a child's emotional health and ability to deal with difficulties.
How To Avoid Helicopter Parenting
Consider the following methods to avoid helicopter parenting and boost your child's freedom:
Think long-term: Think about how helicopter parents can affect children's futures. You have to decide if you want your child to learn valuable life skills or rely on you to solve problems.
Encourage autonomy: If your child can handle a situation on their own, resist the urge to intervene and help. Encourage children to go through the process of tying their shoes, cleaning their rooms, and choosing clothes.
Foster decision-making: Let your child make suitable age choices, such as selecting extracurricular activities or hobbies for elementary-aged children and giving older children the freedom to choose their classes.
Promote conflict resolution: Instead of getting involved in your child's disagreements with friends, co-workers, or bosses, teach them essential skills to resolve conflicts on their own. While offering them assistance and advice, encourage them to come up with their own answers.
Embrace failure: Although it can be challenging, allow your child to experience failure. These experiences teach resilience and coping mechanisms in the face of disappointment, whether it be not making the sports team or not getting into the college of their choice.
Teach life skills: Give your child necessary life skills, such as cooking, cleaning, laundry, face-to-face interaction, and effective communication with teachers. With the help of these abilities, they may approach the challenges of maturity.
You may find a balance between being a caring, involved parent and encouraging your child's independence by putting these methods into practice. Parents are frequently apprised of positive as well as negative changes in their children. Considering the reality that when children get more mature, they frequently try to hide things from their parents as much as possible, However, parents go far and wide to supervise their children's activities.
Create a Growth Mindset
Remember that learning is a lifelong process for both you and your children as you navigate the parenting journey. Allow yourself to grow and evolve with them. If you're unsure about a new parenting method, don't be hesitant to seek guidance and assistance. Request assistance from other parents while staying open-minded and neutral. Making contact with the parents of your child's peers can provide you with valuable information about age-appropriate expectations and boundaries.
Also Read: How does a Positive Parent-Teacher Relationship Contribute to a Child's School Success?
Every parent has a unique approach to parenting and discipline. Recognize that there are numerous effective choices, and it is important to understand the differences. When it comes to avoiding helicopter parenting, it's essential to encourage autonomy and decision-making even during the pre-primary school years. Allow your child to explore and learn through play, and resist the urge to excessively intervene in their activities. Instead, foster a growth mindset and promote independence by letting them make age-appropriate choices and face challenges with your support and guidance. Your relationship with your child will be strengthened if you can strike the perfect balance between open communication, moderate supervision, and suitable guidance.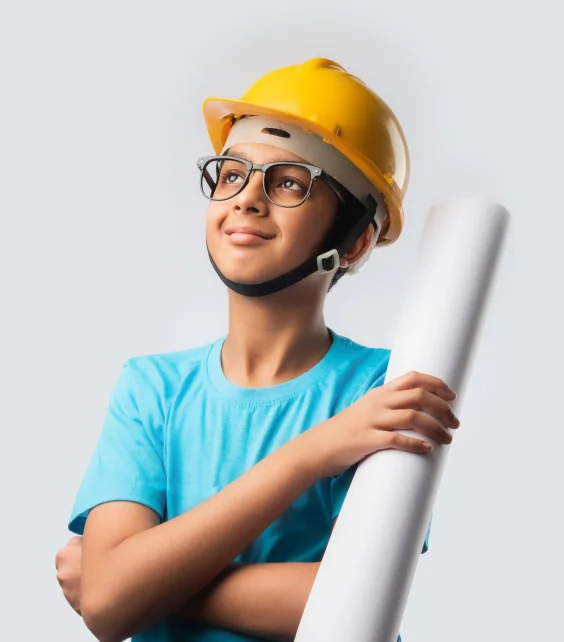 Help them To Reach
New Heights
Give your child the gift of a learning experience that brings out the best in them. A world-class education with global pedagogy awaits them at TIST.
Enroll With TIST