Jun 27 , 2023
Strategies to Motivate Your Child to Learn
Discover effective strategies to motivate your child to learn in this insightful article. Foster curiosity, engagement, and a love for education.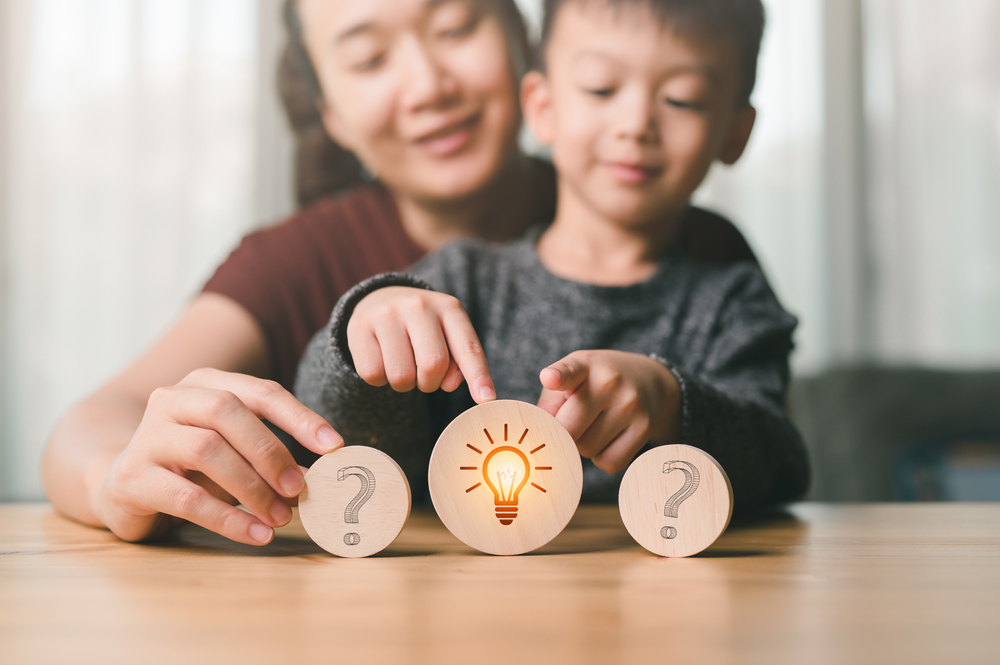 As parents and educators, we all try to create an environment that encourages children's love for learning. Motivation is important in defining how they learn and sparking their curiosity. At the International School of Thrissur, we recognize the significance of encouraging students to learn and develop to their greatest potential. This article will go through the best techniques to encourage and drive children to have a lifelong love of learning.
When it comes to learning, the notion of being a "good student" is not a natural trait. While a person's personality may influence their educational journey, the way they become a successful student is through the gradual development of excellent learning habits. Every successful student has a backstory—they had to develop the abilities and mindset required to succeed. This insight opens up a whole new universe of possibilities since it means that almost every child has the ability to be a brilliant learner.
Make Learning Fun: Making learning enjoyable is one of the most effective strategies to motivate children. Engaging exercises, educational games, and hands-on experiments should be included in their lessons. Create a dynamic and engaging learning environment by utilizing multimedia resources, visual aids, and technology. When children identify learning with enjoyment and excitement, they are more likely to participate and learn new information.
Focusing on Growth Mindset: Help children set up a growth mindset so they can see how dedication and diligence may lead to the development of intelligence and skills. Encourage them to see difficulties as opportunities for growth rather than obstacles to success. Teach dedication, resilience, and the importance of hard work. Children who adopt a growth mentality are motivated to overcome obstacles and seek ongoing progress.
Also Read: Ways to Inspire Your Child Towards Success
Curiosity and Critical Thinking: Encourage children to be curious about their environment. Encourage them to ask questions, explore new ideas, and seek knowledge beyond their textbooks. Create an atmosphere that encourages critical thinking, problem-solving, and creativity. Children become active participants in their own learning process, seeking answers and creating connections, through nurturing curiosity and improving critical thinking abilities.
Encourage Independence and Choice: Giving children some control over their learning process can greatly boost their motivation. Provide them with options within a structured framework, such as choosing a project topic or deciding how to tackle a specific task. Children become more interested and invested in their learning journey when they are in control and have a sense of ownership.
Connecting Learning to Real-World Situations: Connecting what children are learning to real-life circumstances can help them appreciate the relevance and application of what they are learning. Make connections between lessons and their personal experiences, local culture, or current events. Show how knowledge can be applied in real-world circumstances to promote a better understanding and motivation to learn. When children understand the value and purpose of their education, they are more likely to remain interested and excited about it.
Role Modeling and Mentoring: Introduce children to inspirational role models who have attained success through education. Invite guest lecturers, alumni, or experts from a variety of fields to share their insights. Create mentorship programs in which older students can guide and motivate younger students. These connections give youngsters valuable insights and goals, inspiring them to achieve academic success.
Create a Positive Learning Environment: Creating a positive and welcoming learning environment is vital for inspiring children. Encourage group projects, conversations, and peer collaboration. When children experience difficulties, give them constructive comments and show them your support. Emphasize the importance of mistakes as chances for growth and learning. By creating a secure and supportive environment, children are encouraged to take risks and experiment with new ideas without fear of failure.
Word Games Have a Universal Appeal: Word games have a universal appeal, attracting people of all ages. Whether it's old board games like Scrabble, challenging crossword puzzles, or the latest online craze like 'Wordle,' the world of wordplay provides unlimited entertainment. Beyond enjoyment, word games have significant educational value, especially when it comes to educating children about language sounds and structure. From tongue twisters to WordPlay songs, these engaging activities help young learners understand the subtleties of word formation and the transformative impact of minor changes. In this post, we'll take a look at the wonderful world of word games and see how they may be used as an effective and pleasant form of language learning.
Engaging with Your Child's School Experience: Fostering Meaningful Learning Conversations. It's natural for parents to be curious about what their kids are learning. However, rather than focusing only on grades or test scores, there is an important value in engaging in conversations that go beyond the classroom. You can promote greater understanding and retention of the information by asking your child about what they are studying in school and encouraging them to talk about the lessons they've learned.
Also Read: Support Your Children Through the Right Kind of Education
Assist your child in staying organized: Assisting your child in staying organized can significantly boost their motivation to learn. Many young school-age children are disorganized, which can add to feelings of overwhelm. You can encourage your child to take charge of their schoolwork by calmly and persistently helping them organize their papers, books, and assignments. This sense of structure will reduce feelings of overwhelm while increasing motivation to participate in learning activities.
Conclusion
To motivate children to learn, parents, instructors, and the school community must all work together. At the International School of Thrissur, we are committed to creating an environment that nurtures curiosity, creativity, and a passion for learning. We can enable our children to enjoy school, become lifelong learners, and reach their greatest potential by applying the best strategies suggested in this blog. Let us work together to uncover the boundless possibilities of education and inspire tomorrow's leaders.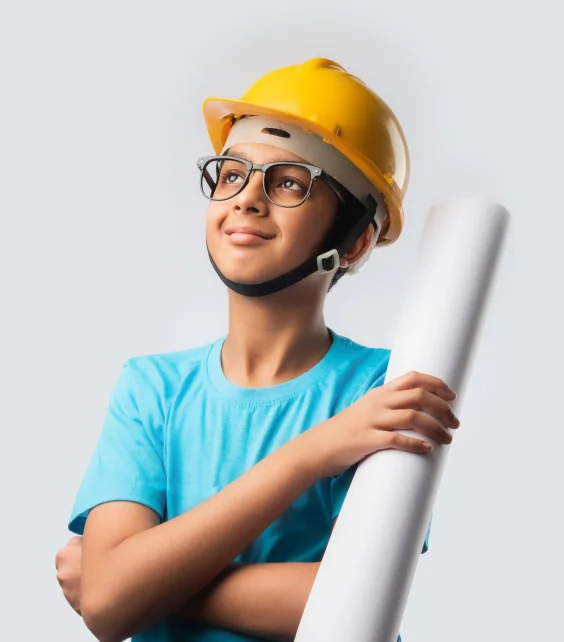 Help them To Reach
New Heights
Give your child the gift of a learning experience that brings out the best in them. A world-class education with global pedagogy awaits them at TIST.
Enroll With TIST