Jul 14 , 2023
How 'No Bags Day' Reduces the Burden of Children in Schools?
'No Bags Day' lightens the burden on students, promoting physical relief, improved focus, active learning, social interaction, and reduced stress in schools.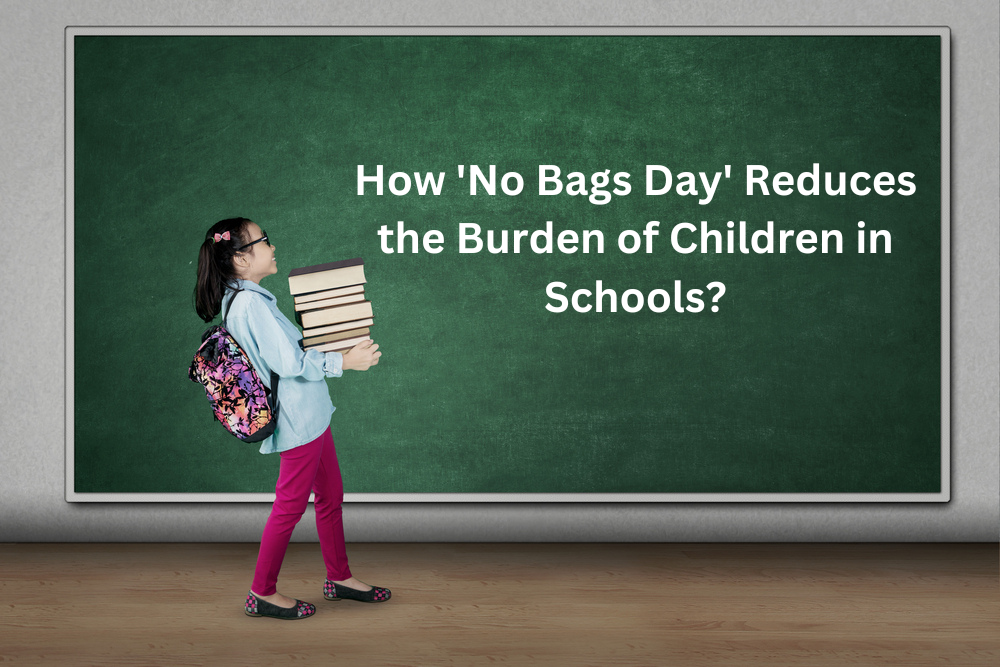 The traditional school system has long been associated with the weight of backpacks and the burden they impose on children's physical and mental well-being. The cumulative effect of carrying heavy bags day after day can lead to musculoskeletal issues, fatigue, and a general sense of discomfort for students. To address this concern, many educational institutions have implemented a practice known as 'No Bags Day,' where students are encouraged to leave their bags at home on designated days. In this blog, we will explore how 'No Bags Day' reduces the burden on children in schools and promotes a healthier learning environment.
1) Physical Relief: One of the most apparent benefits of 'No Bags Day' is the physical relief it provides to students. Carrying heavy backpacks puts strain on a child's developing musculoskeletal system, leading to back, shoulder, and neck pain. By giving students a break from carrying their bags, 'No Bags Day' allows their bodies to rest and recover. It helps alleviate discomfort, reduces the risk of long-term posture-related issues, and promotes overall physical well-being.
2) Improved Focus and Concentration: The weight of bags not only affects students physically but also impacts their ability to concentrate and focus in the classroom. Constantly worrying about the weight on their backs can be distracting and mentally draining for students. By eliminating the burden of bags on 'No Bags Day,' students can better direct their attention towards learning and actively engage in classroom activities. This enhanced focus leads to improved academic performance and a more productive learning environment.
Also Read: Strategies to Motivate Your Child to Learn
3) Promoting Active Learning: 'No Bags Day' encourages schools to adopt alternative teaching and learning methods that promote active engagement and hands-on experiences. Without the need to carry textbooks and notebooks, students have more freedom to move around, participate in group activities, and explore practical learning opportunities. This approach fosters creativity, critical thinking, and collaboration among students, leading to a more holistic and meaningful educational experience.
4) Encouraging Organization and Preparedness: On days when students are not allowed to bring their bags, they learn the importance of being organized and prepared in advance. They need to plan and gather the necessary materials and resources for the day's lessons. This practice instills responsibility and time management skills, as students must ensure they have everything they need before coming to school. 'No Bags Day' helps develop these essential life skills and encourages students to take ownership of their learning.
5) Facilitating Social Interaction: With the absence of bags, 'No Bags Day' creates a more open and interactive social environment in schools. Students are not bound by the physical barriers of their bags and can freely interact with their peers during breaks and recess. This fosters social connections, strengthens friendships, and promotes a sense of community among students. It also provides opportunities for teachers to engage in more informal discussions, build rapport with students, and understand their individual needs and interests.
Also Read: Advantages of a Digital Campus in the school
6) Encouraging Digital Learning: 'No Bags Day' also promotes the integration of technology and digital learning resources in the classroom. With access to laptops, tablets, or interactive whiteboards, students can engage with digital textbooks, educational apps, and multimedia resources. This shift towards digital learning reduces the reliance on physical textbooks and the weight of bags. It also introduces students to modern learning tools and prepares them for the digital era.
7) Encouraging Parental Involvement: "No Bags Day" provides an excellent opportunity for parent involvement in their children's education. Parents can participate in activities or discussions related to themes covered on these days and actively take part in their child's learning journey, creating a stronger parent-school partnership as they play an active role in his or her overall development and academic success.
8) Reducing Academic Stress: Carrying heavy bags and managing numerous textbooks can cause academic strain for students. On "No Bags Day", however, they can get some respite from this anxiety by approaching learning with fresh minds and renewed zeal, creating a more relaxed yet enjoyable atmosphere at school and decreasing anxiety caused by academic demands.
9) Cultivating Creativity and Hobbies: Without the weight of their bags to consider, students have more energy and time to explore their creative interests and hobbies. "No Bags Day" gives schools an opportunity to offer extracurricular activities such as arts and crafts classes, sports lessons, or music lessons that might otherwise not be possible during regular school days, providing exposure to multiple activities that foster creativity, self-expression, and holistic development among children.
10) Parental Awareness and Advocacy: Through No Bags Day, parents become more aware of the physical and psychological strain that heavy bags place on their children, witness the positive impact that bag-free days have had on their wellbeing, and become advocates for measures that will reduce bag burden in schools. Through their awareness and advocacy work, they create a more supportive educational environment for all their students.
Conclusion
'No Bags Day' is an initiative that significantly reduces the burden on children in schools. By alleviating physical discomfort, improving focus and concentration, promoting active learning, fostering social interaction, and reducing academic stress, this practice creates a more holistic and enjoyable educational experience. Through 'No Bags Day,' schools prioritize the well-being and development of their students, encourage parental involvement, and foster a positive and nurturing learning environment. The International School of Thrissur significantly alleviates the burden on children by allowing them to experience a lighter school day, enhancing their physical well-being and fostering a more enjoyable learning environment. It is a step towards reimagining traditional education practices and embracing innovative approaches that prioritize the holistic growth and well-being of children.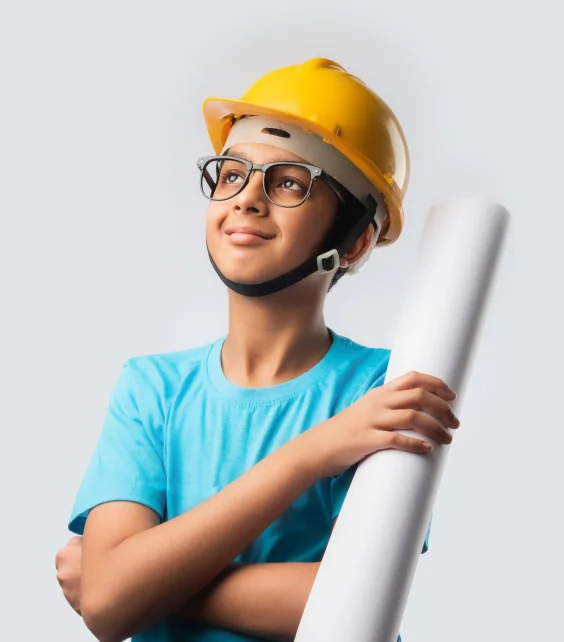 Help them To Reach
New Heights
Give your child the gift of a learning experience that brings out the best in them. A world-class education with global pedagogy awaits them at TIST.
Enroll With TIST