Aug 17 , 2023
Tips to Prevent Monsoon Illness in Children
As the rainy season arrives, it brings relief from the scorching heat, but it also presents se­veral challenges. One of the primary concerns during this time is monsoon illness, particularly for children. The combination of accumulated rainwater and increased humidity creates an ideal environment for various diseases to thrive.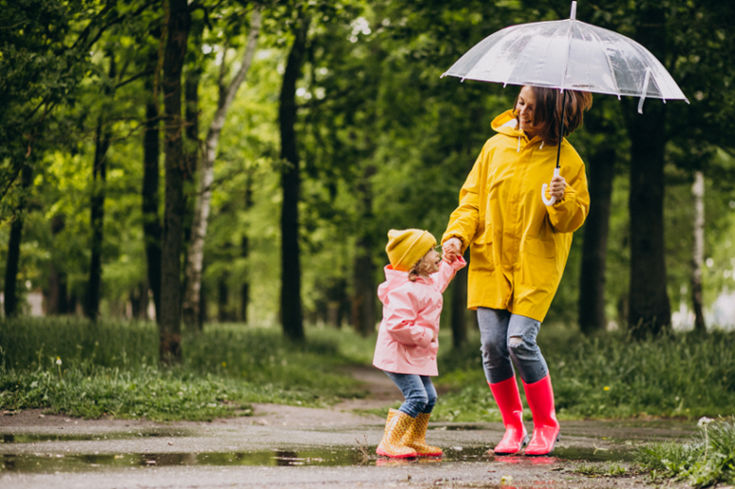 As parents, our main priority is to protect our little ones. So, how can you ensure your child remains healthy and happy throughout the rainy season? Don't fret we have you covered! In this blog post, we will provide valuable tips to safeguard your child from monsoon illnesses. Get ready to embrace the rain, worry-free!
What is Monsoon Illness?
The monsoon season brings with it a rise in illnesses that particularly impact children. Referred to as monsoon illne­sses, these diseases, and infections are commonly encountered during this time due to factors like heightened humidity, stagnant water, and inadequate sanitation.
During the monsoon season, waterborne diseases are a common concern. Drinking contaminated water can lead to illnesses such as diarrhoea and cholera. It is essential to prioritize clean and filtered water for your child's consumption throughout this time.
During the rainy season, there is a higher incidence of vector-borne diseases. Mosquitoes thrive in stagnant water puddles, which leads to an increase in cases of dengue fever and malaria. To protect yourself, remember to eliminate any standing water around your home and use mosquito repellents or nets for added protection.
Respiratory illnesses are also a concern during the monsoon season, mainly because of the moisture and mold growth in homes. Children may experience symptoms such as coughs, colds, or even respiratory infections like pneumonia. To prevent these illnesses, it is important to keep indoor spaces well-ventilated and maintain cleanliness regularly.
During this period, skin infections are also prevalent due to the moist conditions that promote fungal growth. It is important to ensure that your child practises good personal hygiene by showering daily with antibacterial soap and wearing clean clothing.
The rainy season presents an additional challenge in terms of food poisoning due to the rapid multiplication of bacteria in humid weather. It is advisable to exercise caution when consuming stree­t food or perishable items that have not been stored properly. Opting for freshly prepared meals at home is the safest choice.
Discover how TIST prioritizes child safety, equipping you with essential tips to shield your child from seasonal illnesses.
Maintain Good Hygiene:
Help your child understand the significance of frequent handwashing with soap and water. Teach them to wash their hands before eating, after using the bathroom, and when they return indoors from outside activities.
Stay Hydrated:
To protect your child's health during the monsoon season, it's essential to keep them hydrated. Encourage them to drink an ample amount of water throughout the day. Dehydration can compromise their immune system and make them more vulnerable to infections.
Avoid Street Food And Unhygienic Eateries:
Although stree­t food may be tempting, it's advisable to avoid it during the monsoon season due to an increased risk of foodborne illnesses. It is recommended to opt for home-cooked meals or dine at clean and reputable restaurants instead.
Also Read: Healthy Meal Plans To Follow For Kids
Keep Mosquitoes At Bay:
During the monsoon season, mosquito-borne illnesses like dengue and malaria are prevalent. To protect yourself, it is advisable to use mosquito nets on windows, apply mosquito repellent creams to exposed skin, and eliminate any stagnant water around your house where mosquitoes can breed.
Immunization:
It's important to make sure your child's vaccinations are current, especially during rainy seasons when certain diseases are more easily spread. This will help protect them from potential illnesses.
It is always better to prevent monsoon illnesses in children than to treat them. By following these simple tips, you can ensure the health and safety of your little ones during this rainy season.
When to See a Doctor For Monsoon Illness
Knowing when to seek medical care for monsoon illnesses in children is crucial for parents. While the majority of cases can be managed at home, there are certain signs and symptoms that require medical attention. If your child has a persistent high fever (above 101 degrees Fahrenheit), it might indicate a more serious infection like dengue or malaria. Likewise, if they experience difficulty breathing, chest pain, or severe coughing, these could be indicative of respiratory infections such as pneumonia. In such instances, it is vital to consult with a pediatrician.
It is common for vomiting and diarrhea to occur during the rainy season due to contaminated food and water. However, if your child experiences frequent episodes of vomiting or diarrhoea and shows signs of dehydration such as a dry mouth, dry lips, and decreased urine output, it is important to seek immediate medical help. Furthermore, if your child complains of severe headaches accompanied by a stiff neck and sensitivity to light, it could be a sign of meningitis, a serious condition that requires urgent medical attention.
Also Read: Effective Ways to Prepare Kids For the Monsoon Season
During the monsoon season, it's crucial not to overlook any unusual symptoms in your child. While certain illnesses may improve with adequate rest and care at home, others necessitate quick medical attention for accurate diagnosis and treatment. As a parent, trust your instincts. If you have concerns about your child's health during this time, don't hesitate to seek help from a healthcare provider who specializes in pe­diatric care.
Conclusion
As parents, we have a crucial role in safeguarding our children's health and well-being, particularly during the monsoon season when they are more vulnerable to illness. By following these tips and taking the necessary precautions, you can shield your child from common ailments associated with the rainy season. Remember, prevention is always better than cure. Boost your child's immune system by providing a nutritious diet, maintaining good hygiene practices, and avoiding the consumption of contaminated water and food. The International School Thrissur encourages children to do regular handwashing and ensure they stay hydrated. If your child does fall ill during this time, carefully observe their symptoms and consult a medical professional if necessary. Acting promptly can help prevent complications and facilitate a speedy recovery.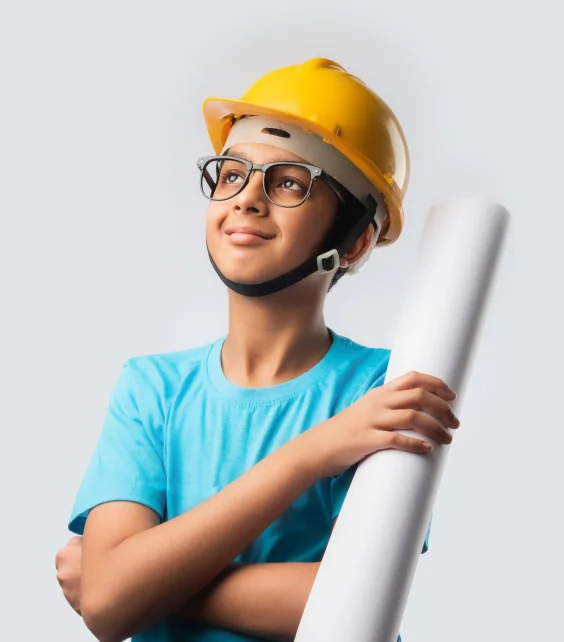 Help them To Reach
New Heights
Give your child the gift of a learning experience that brings out the best in them. A world-class education with global pedagogy awaits them at TIST.
Enroll With TIST